# User Guide
tilia Aries is an incredibly powerful yet simple-to-use solution for label step and repeat. It uses market leading technologies to increase productivity by making step and repeat easy, fast, and efficient, drastically reducing the amount of time printers take creating layouts.
# Installation
To get started with tilia Aries, you need to download and run the installer. The installer can be found on our Downloads page, provided that you are logged in and have been provisioned for downloads. (For any issues with downloads or accessing the downloads page, please contact our Help Desk)
# Windows
Download the MSI installer.
Double-click the MSI file to launch the install wizard.
Follow the install wizard instructions. During installation, you are given the option to create a desktop shortcut for tilia Aries.
# MacOS
Download the DMG installer.
Double-click the DMG file and drag the Griffin icon from the disk image to your Applications folder to complete the install.
# License Activation
After successfully installing tilia Aries, you are ready to activate your license. Aries can use either a license key or use tilia Cloud licenses. When launching the application for the first time you will be presented with a licensing dialog for logging in with your tilia Cloud ID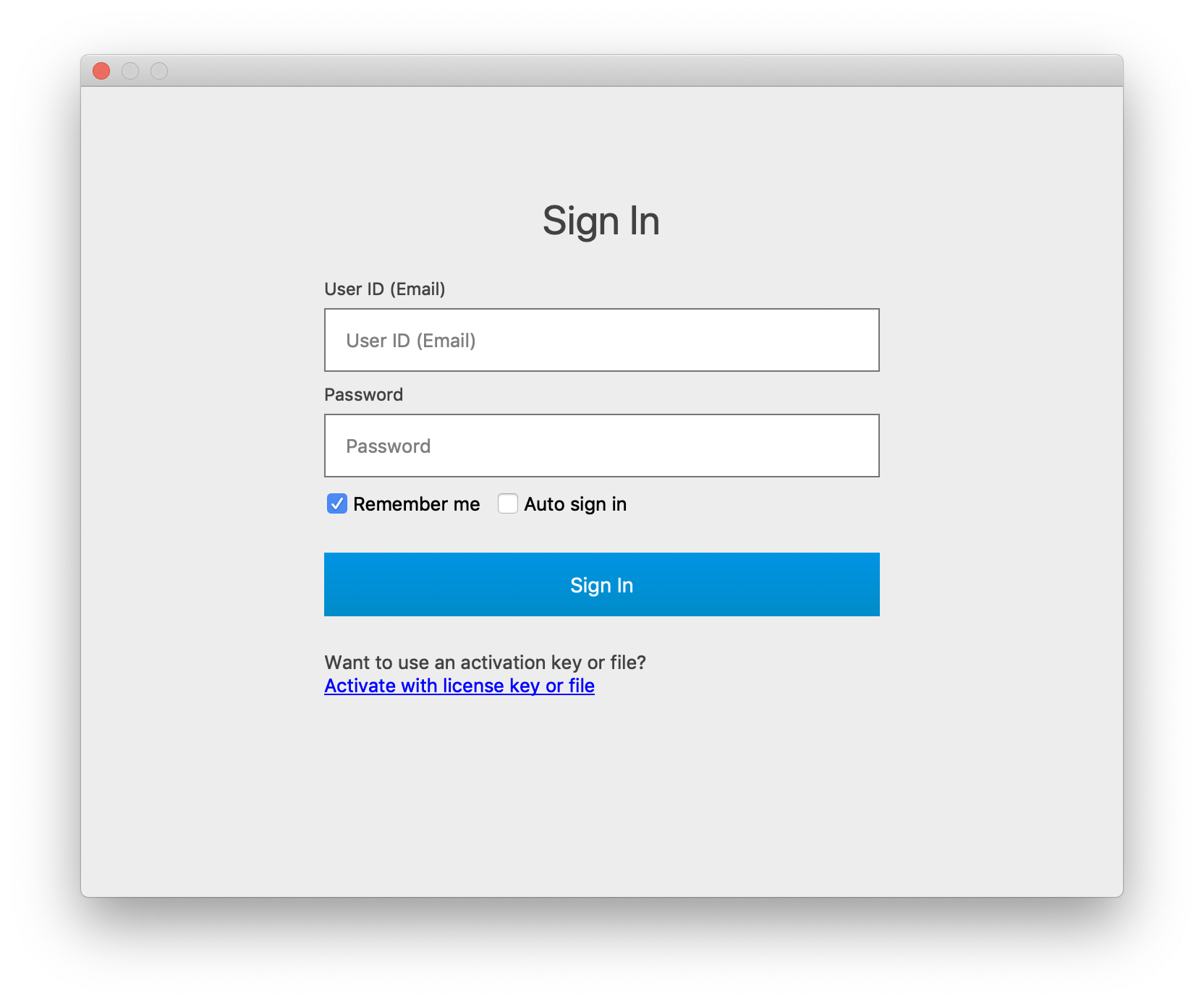 To use your tilia Cloud ID, simply enter your User ID (which is your email address) and password and click Sign In. You have the option to have Aries remember your login, as well as automatically sign you in the next time you launch Aries.
If you have a license key, you can click Activate with license key or file which will take you to License Key Activation window.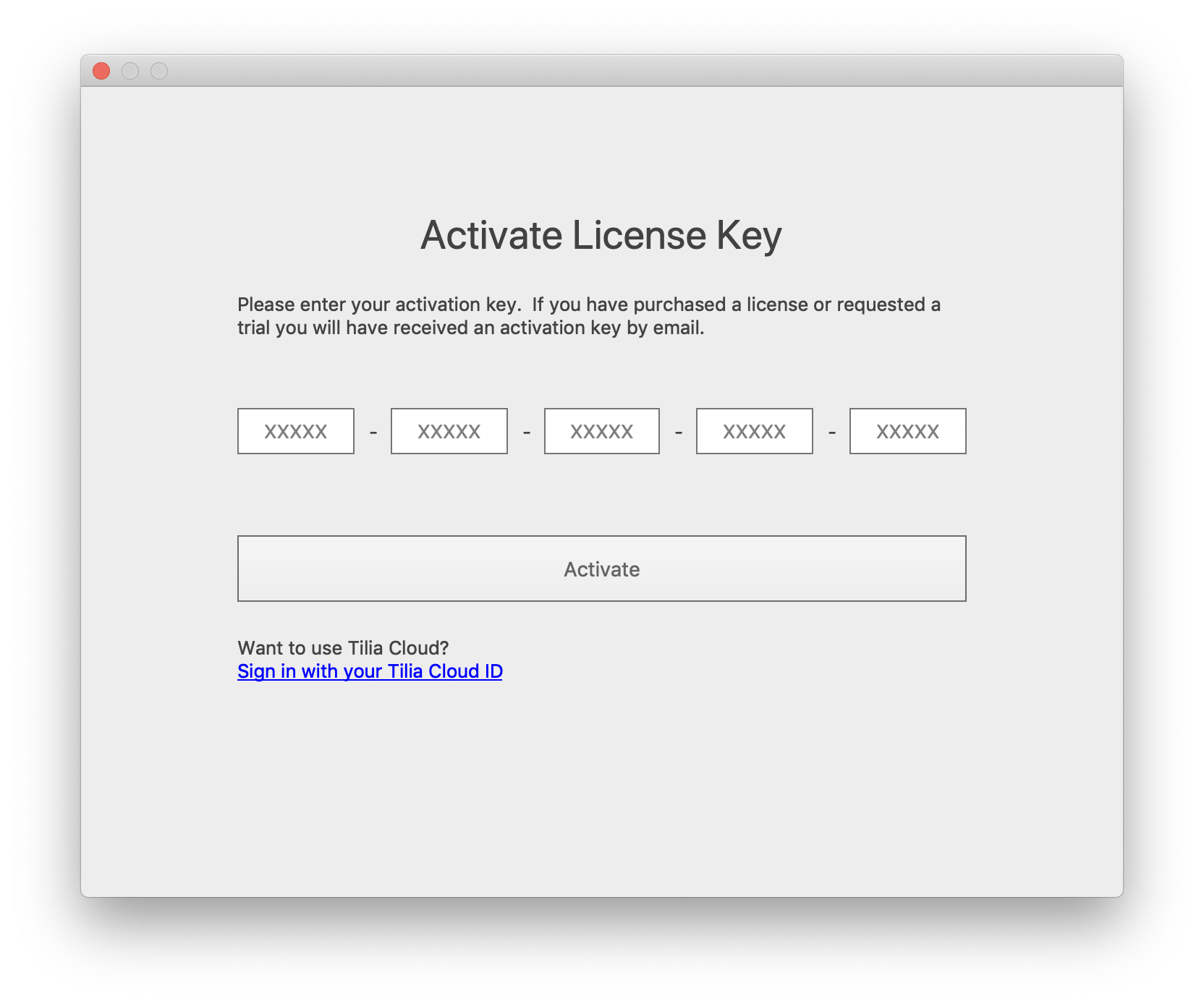 Copy and paste the license key provided to you and click 'Activate' button below to activate your license.